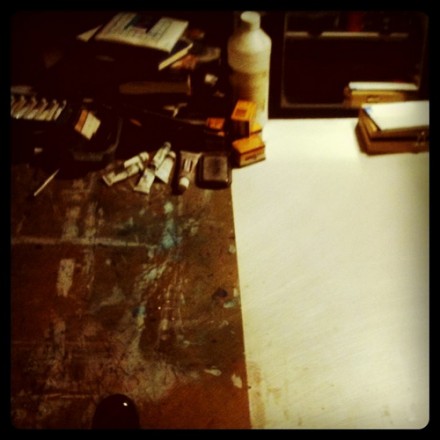 Although I haven't posted new news in months, it's not for the lack of activity. A few updates:
Rebooting Museums, my series for HiLoBrow, continues. We've posted 6 pieces; more will appear over the coming months. All the posts live here.
I'm in the midst of 3 fascinating projects for Thinc. Unfortunately, none of them are at a stage where I can say anything publicly. However, outside of Thinc, I've just wrapped up 6 months of work with the amazing documentary theater company The Civilians. We've been media master planning for their upcoming show The Great Immensity. Some fascinating initiatives will launch in the next few months, and the first instance of the show will open in Kansas City in early 2012.
I'm excited to be a part of an upcoming symposium at The Smithsonian called "Connecting the Dots: Virtuality, Technology & Feminism in the Museum." I've been invited to be a respondent to Patrik Steorn's talk, "Queer in the Museum," and to lead a workshop on the second day. The event will take place in Washington, DC, on September 23 and 24, after a lecture by Griselda Pollock on the evening of the 22nd. The event is free and open to all.
Later in the fall, I'll be presenting on one panel, moderating another, and have been organizing a third for the annual Museum Computer Network conference. Held November 16-19 in Atlanta, information on the conference is here.
In the meantime, I've started working with the brilliant Richard Nash on special edition book projects for his imprint Red Lemonade (a part of his Cursor universe). I love books, and I'm excited to work with Richard to push the imagined possibilities of the special edition experience.
And, I've recently engaged with a really extraordinary transmedia cultural heritage project outside of my work with Thinc. I hope to be able to give updates on what it is, and our progress, later in the fall.