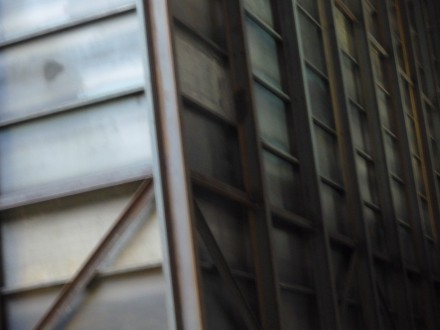 Sometime in the near future, I'll take this site out of a date-conscious design so that it's less daunting to post when so much time passes between updates. In the meantime, I'll start calling these (very) occasional updates.
Since the last news post, most of the tasks that have occupied my time are things about which I can't post publicly. However, there are a few things that I can report.
Back in January Curator: The Museum Journal published an article that I co-wrote with Marion Friedman Young, the former Managing Director for The Civilians. We contributed a case study about our collaboration for their show The Great Immensity. Called "The Great Immensity: A Theatrical Approach to Climate Change," the article can be found here.
The place I Ching project I posted about here ages ago is still ongoing. I have a massive backlog to transfer over to the master collection document. When she finishes her tale, I'll figure out what to do with mine.
Plans and writing are in-progress to return to my column for HiLoBrow in the Fall, and Max and I are in the midst of schedule coordination to create the next issue of the unnamed.pdf zine. If all works out as we hope, the next unnamed issue will launch before the end of the year. Also, I have a few handmade books underway that I am determined to be able to post about within the next few months.
In addition, I've been collaborating with some amazing friends at the Feral Research Coalition. We have not yet officially gone public with our work, but I've spent the last few weeks programming films for the Co-Present Film Festival. At minimum, we'll run events through the rest of the year.
In other old news, the Thinc quilts show for the Armory won additional awards since I last mentioned it, and the Rivers of Ice exhibit at the MIT Museum won a Finalist commendation from the IDSA/IDEA awards. It's been wonderful to see the acknowledgements of all the hard work of my old teams. Hopefully, within the next few months, I'll be able to post about the hard work of my more recent colleagues.